Hello Head-Bodites! Well, in this week's Famitsu (the Japanese magazine for all things PlayStation), we finall got to learn what some new costumes are (like we have been every 3rd Wednesday for a while now). First up are the FF8 costumes: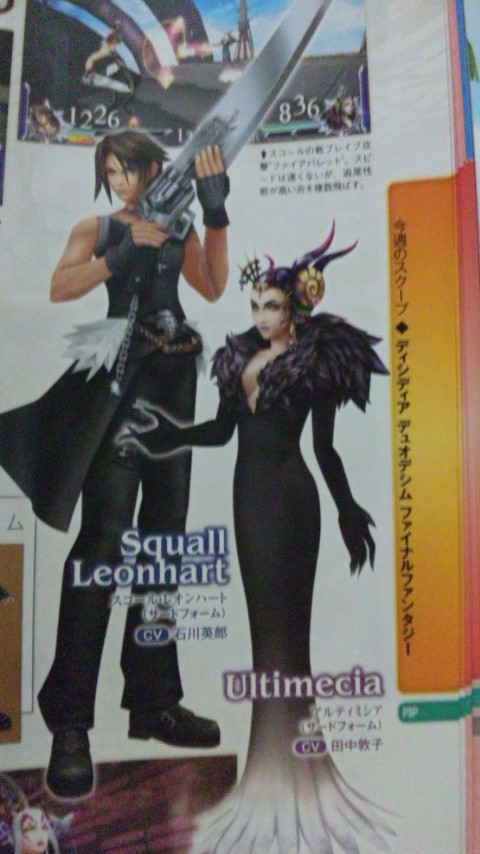 Okay, so Squall's is based on his Amano artwork. That works, and it makes sense, due to the apparent emphasis on Amano love in this series. I'm still using his SeeD uniform, though. But I find Ultimecia's to be better than her previous 2. It's Edea Kramer, a sorceress she possessed in FFVIII, which is fitting, but I would have liked to see her Amano art to get in. Next, there's the FFIII costumes: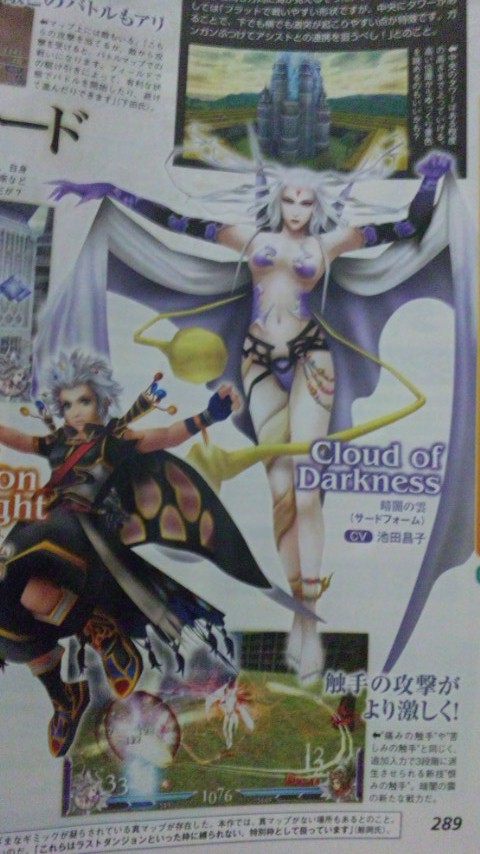 Now, Onion Knight just looks wierd. I mean, I get that he's supposed to be the Unnamed Warrior from the FFIII DS logo, but that's just... wierd looking. I think it's the fact that he doesn't have his helmet. This one's a maybe for me. On the other hand, there's Cloud of Darkness. While I am a fan of her blue cape*, I absolutely love he fact that she's revealing more of her assets! Plus, the beads around the legs actually have a kind of wierd appeal to me... eh.
Now, you think that was it, eh? No Laguna costume? Well sir, you are dead WRONG!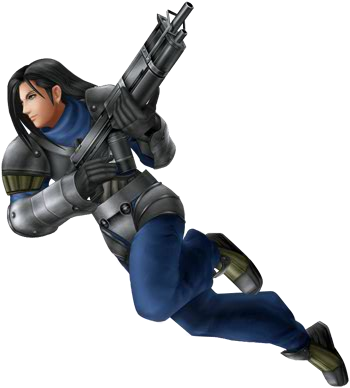 HELL YEAH, SON!
Well, the obvious is true; he got his Galbadian Soldier uniform... and I'm using it. I mean, it's not just the blue, it's also the armor. Yeah. Armor is awesome.
Oh yeah, and there's other stuff too, but who cares?
Well, this is HeadBodyMaster signing out!
----------------------------------------------------------------
*Blue is my favorite color. If you want to be on my good side, you'll remember that.