Recently, Square Enix put up a teaser site for a new The World Ends With You thing. Naturally, we all got excited for a sequel, though some of us were filled with dread when it was revealed that an iOS version of TWEWY was being released with remixed music. Us real fans stayed optimistic, but guess what? THE COUNTDOWN WAS FOR THE FUCKING IOS VERSION!!!!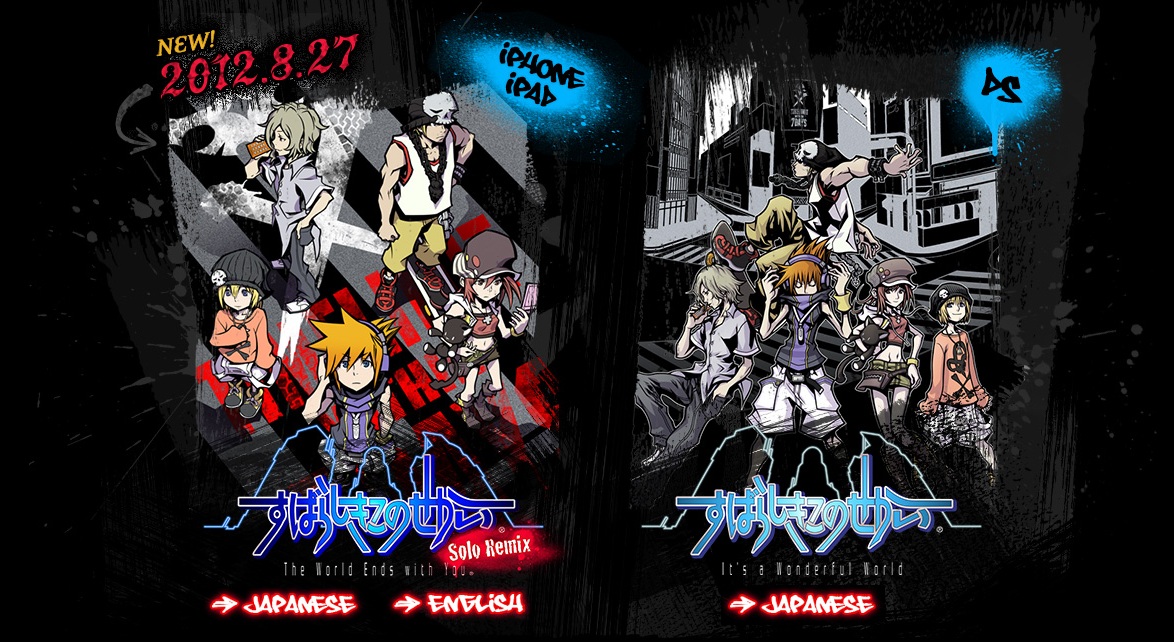 WHAT IS WRONG WITH YOU ASSHOLES?!?!?!
I mean, we already knew of this before the timer ended, so why the fuck would they keep it up instead of, oh I dunno,
A FUCKING TEASER FOR A SEQUEL?!?!?!
Square, you better be reading this. You're just a bunch of money grubbing assholes and you can just go to hell for doing this to your former fans. While I'll still be buying KH, FF, and future TWEWY games, It will be begrudgingly, and most likely used so I don't have to give actual money to you assholes. The fuck-nuggets at "anti-virus" companies wouldn't dare look in you direction, that's how awful you dickheads are.
In closing, next time you put up a teaser site,
MAKE SURE IT'S FOR A FUCKING SEQUEL!!!
EDIT: So, I was looking around on Google, just for TWEWY iOS ost stuff, when I stumbled across this hotness:
This is apparently an image the iOS version shows after you've fulfilled the correct requirements (I have no idea at the moment). I'm not going to give my thoughts other than this: Square has restored an iota of my faith in them. As long as they can give satisfactory conclusions to the Lightning Saga, completely fix FFXIV, make this as hot as I hope, and release Type-0 in America, they're allowed another thousandth of my hope back.